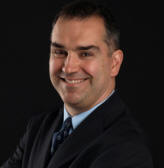 For the first 16 years of his practice, Mr. Russell represented large insurance companies. Working for insurance companies, he was able to develop his skills as a trial lawyer and build a track record of success at trial that few personal injury lawyers in Ontario can match. As you might expect, insurance companies will pay more on a claim—and will settle quicker—when they are dealing with legal counsel they know can, and will, take a case to trial.
Mr. Russell knows what you are up against when seeking compensation for your injuries and he will work with you on your road to recovery to ensure that you get the full amount you are entitled to as quickly as possible.
Mr. Russell graduated from Osgoode Hall Law School with his L.L.B. degree in 1990 and he was called to the Ontario Bar in 1992. He has been practicing personal injury law exclusively since that time. Over the course of his career, Mr. Russell has appeared at all levels of the Ontario court system.
Email John Russell directly at john.russell@dyeandrussell.com
GET YOUR FREE CLAIM EVALUATION
John Russell