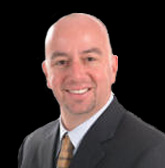 Peter W. Dye has focused his career within the insurance industry with an emphasis on personal injury issues. After working on behalf of a number of insurance companies for several years, he made a decision to work solely on behalf of injured persons. Mr. Dye offers a very unique perspective to assist injured persons with their claims. He understands what information insurance companies require before they will properly compensate injured persons.
Peter Dye received his Honours Bachelor of Arts with distinction from YorkUniversity in 1993 and his Bachelor of Laws degree from the University of Western Ontario in 1996.
Member of the Canadian Bar Association.
Mr. Dye has appeared at all levels of the Ontario court system, including the Court of Appeal and has successfully defended a Leave Application to the Supreme Court of Canada. Mr. Dye is a former instructor of the Law Clerk's Course at Sheridan College.
He graduated from University of Western Ontario Law School in 1998 and he was called to the Ontario Bar in 1998.
Email Peter W. Dye directly at peter.dye@dyeandrussell.com
GET YOUR FREE CLAIM EVALUATION
Peter W. Dye